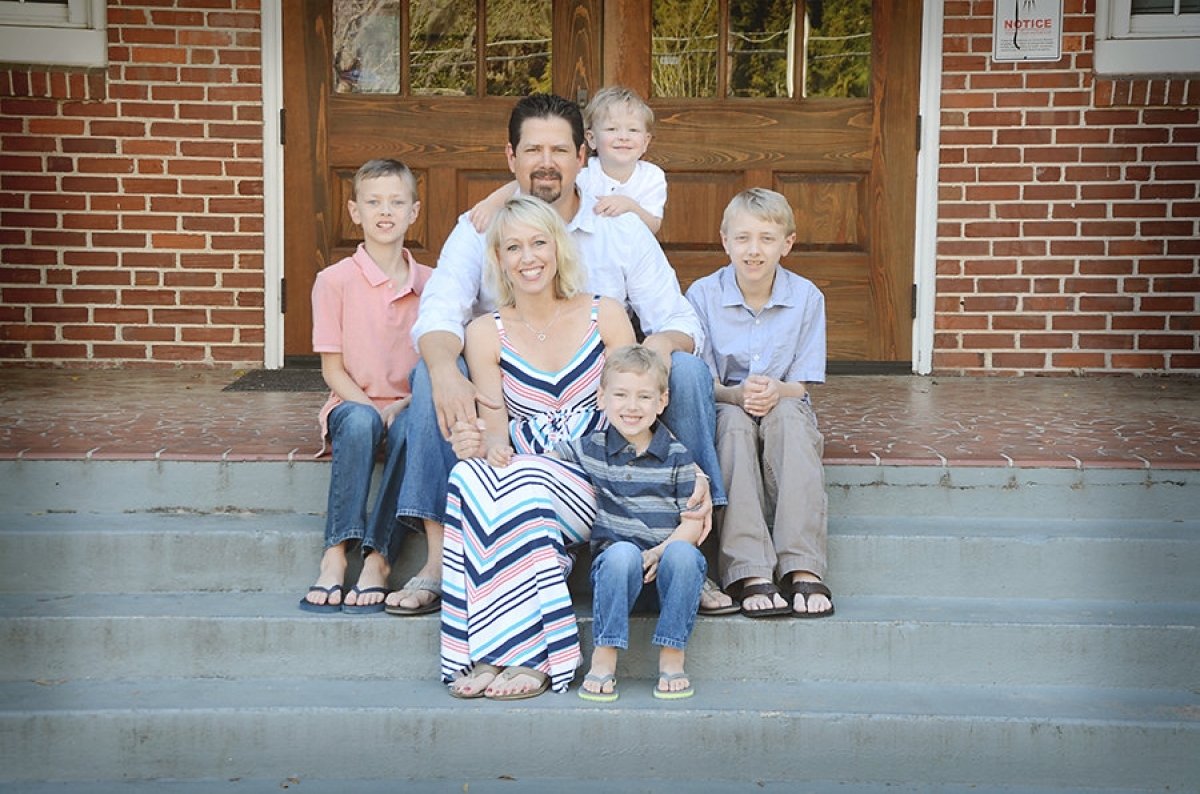 Hi there!
I'm Dana, a writer and mommy (and aspiring children's book author in my "spare" time), and I live in Florida with my incredible hubby, Jeff, and our four boys. Yes, I am the mommy of FOUR amazing little boys. I am also a romantic, an optimist, and I try to laugh more than I cry (or laugh until I cry)! I love the beach, chocolate, sweet tea, sunshine on my shoulders, fun earrings, petting zoos (yes, I know they're germy, I don't care, I need to pet the goats), all things related to pregnancy, traveling (road trips, airplanes, whatever–just take me somewhere!), fashion (and trying to stay on trend as I get more "mature"), romantic comedies, music concerts (have lost count of John Mayer concerts), New Orleans, picnics, pedicures, college football, and living a healthy lifestyle with all my boys.
I graduated from the University of Florida years ago, but we just couldn't leave Gainesville and the fun that having a beautiful, bustling college campus steps away provides. We still go to all the home football games and now we get to take our little guys with us … although so far we've only braved it with two at a time.
Professionally, I have been a teacher (preschool and then high school language arts), business owner (I owned a maternity boutique for 8 years), writer (magazine and online), Thirty-One consultant, a copy editor and then an editor. I am now embarking on a new journey as a work-from-home mommy as a lifestyle blogger, HuffPost contributor and freelance writer. Relishing every. single. second.
I recently had the wonderful opportunity to be a gestational surrogate for an amazing couple. There is so much to share about this experience, so I reserved a blog category for it and will share details from time to time. Feel free to reach out if you have specific questions you'd like me to answer in my surrogacy posts.
Thank you for visiting my blog and coming along on this crazy, awesome and unpredictable ride. This is gonna be fun!
Love more,
Dana